Portals and Apps

Sign Up HERE
♦ make a payment
♦ setup AutoPay
♦ view your open charges
♦ display your transaction history
♦ change your password and update personal information
♦ if you experience issues AFTER getting logged in, please contact PayLease at 866-729-5327, option 1.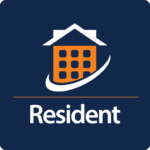 rmResident

~ A user-friendly smartphone app that allows you to stay connected by easily updating your digital personal information, view your transactions and balance, perform contactless rental payments and set up AutoPay all from the comfort of your home or on the go.  Ease of login with your smartphone's FaceID or Fingerprint recognition makes it even easier and safer.
 rmResident DOES require a TWA (Tenant WebACCESS) account first.  If you already have a TWA Account, simply download rmResident and sign in using your TWA ID and password.
 If you have not already created TWA account, you can easily do so at this website (http://hthproperties.com/twa) and an email will be sent to you.
Save your time, your gas, and take the stress out of paying rent with checks or money orders.
(note: there is a convenience fee for paying rent online depending on if you choose the option of 1) checking/savings withdrawal or 2) debt/credit withdrawal.  Those fees can be seen on http://hthproperties.com/twa)
note – USE HTH as the company code when signing into the app
Download your personalized app today by searching the word rmResident on the AppStore or Google Play!


Sign Up [English] | [Spanish]
Pay your rent while you run errands with PayLease at over 25,000 locations nationwide like Wal-Mart, Kroger, and even some local convenience stores.
find a location near you.